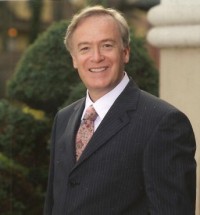 Yitz Grossman is the President and Chairman of Target Capital Corporation, a financial consulting company that provides consulting services for hundreds of clients all over the world. As an independent consultant in the professional services sector, he has over 30 years of experience.
His passion for consulting and his seasoned experience in business led him to establish Target Capital Corporation in 1983. As the President of Target Capital Corporation, he is responsible for the company's overall vision and direction. From the beginning of his journey as a professional services consultant, he has worked with over 300 clients which ranged from law firms, barrister chambers, patent attorneys, accountancy practices, insolvency practitioners, actuaries, surveyors, marketing services agencies and management consultants.
Yitz Grossman is well-versed and possesses strong expertise in many areas of business. During this time, he has helped many of his clients approach complex and high-stake situations in order to achieve the best solutions. Clients receive solutions that consider multiple perspectives of a situation. He advises clients on strategic and operational aspects of management, change, marketing, selling and client relationship management.