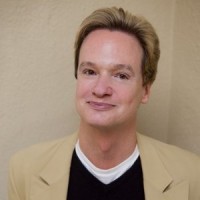 Personal Experience Questions
1. Please explain your daily role at Hunter Events.

I run,  and oversee all operations at Hunter Events.

2. How did you arrive at Hunter Events?
I founded Corporate & Private events company in 1992.
3. What motivates you most to achieve business success?
 
A satisfied, happy and repeat clients.
4. What is your source of inspiration?
Successful past Events and exceeding them for the next Event
Corporate Profile Questions
5. What differentiates your company from the competition?

Incredible and personalized meeting, conference and event planning services in San Francisco from start to finish.
6. What are your primary product and/or service offering?
My planning and executing events are (some of) my skills.
7. What are your primary geographical markets?
The San Francisco Bay area is my primary geographical market. However, I work all of the United States and overseas.
8. Describe in a few words the typical customers of your company.
Mortgage Companies, Solar Panel Companies, Computer and Tech Companies, Engineering, Venture Capital Firms, Investment Firms, Health Care, Scientific Care & Research, Fragrance & Skincare Companies, Retail Stores, Major Auditing Firms, Major Medical Companies, Medical Research Firms, Medical Supply Firms, Major Telecommunication Firms, Cargo & Shipping Companies, Clinical Laboratories, Healthcare Companies, Major Advertising Firms, Engineering Companies and many more.