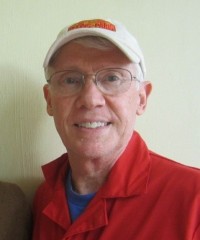 Personal Experience Questions
1. Please explain you day-to-day role at Auto Appraisal Network South Florida

Inspecting and appraising automobiles, RVs, motor cycles, boats and planes.

2. How did you arrive at Auto Appraisal Network South Florida?

A lifelong love affair with automobiles and things mechanical.

3. What motivates you most to achieve business success?

Going above and beyond to create raving fans for customers.

4. Is your blueprint for success based, in some way, on role models? If yes, can you name them?

Henry Ford, Bruce McLaren, Enzo Ferrari, Ron Dennis, Richard Branson.

5.What is your source of inspiration?

Constant effort to be the best 'me' that I can be.

Corporate Profile Questions

6. Who's your Company? (corporate profile)

Auto Appraisal Network.

7. What differentiates your company from the competition?

We provide most accurate, detailed and quality  car appraisal services West Palm Beach FL exceeding customer expectations.

8. What are your primary product and/or service offering?

Classic car appraisal Fort Lauderdale FL for automobiles, RVs, motorhomes, motorcycles, boats and light aircraft.

9. What are your primary geographical markets?

South Florida.

8. Describe in a few words the typical customers of Auto Appraisal Network South Florida.

Classic car collectors and automobile accident victims.