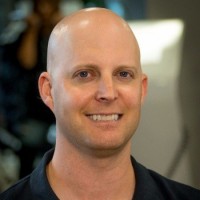 Personal Experience Questions
1. Please explain your daily role at Floor Crafters Hardwood Flooring.

Managing, inspiring and leading my team of boulder hardwood flooring specialists in their roles inside the company.

2. How did you arrive at Floor Crafters Hardwood Flooring?
Myself, wife and two children, moved to Boulder, CO from Cape Town , South Africa, where I owned my own property development and construction company.
3. What motivates you most to achieve business success?
 
Building a business legacy that lasts forever, a business that supports an underpins the employees personal goals while satisfying the needs of our clients.
4. Is your blueprint for success based, in some way, on role models? If yes, can you name them?
Tony Robbins, Gary Vaynerchuck, Richard Branson and Ray Dalio.
5. What is your source of inspiration?
My Family and the close ties to my colleagues.
Corporate Profile Questions6. Who's your Company? (corporate profile)


Our focus on wood flooring, combined with years of experience, results in a level of quality and professionalism that is impossible for our competitors to match. We've helped countless satisfied customers over the years, and we're proud of our reputation for friendly customer service and superior quality. FloorCrafters Hardwood Floor Company is the largest flooring company in and around Boulder County. With our fleet of 10 teams we are able to meet the demands put on us by homeowners, contractors and business owners alike. Our philosophy is simple: provide excellent customer service, hardwood flooring service Boulder CO and furnish a quality product installed and finished by some of the best craftsmen in the business.
7. What differentiates your company from the competition?

We are locally owned and managed right here in Boulder county. We have a brand new showroom, with a wide range of flooring options to suit your needs. Our products are sourced to perform well in the Colorado climate from responsible American and international manufacturers. Our flooring specialists will guide you through the entire process from start to finish.
8. What are your primary product and/or service offering?
Install new hardwood flooring, sand and finish existing hardwood floors.
9. What are your primary geographical markets?
Boulder County and surrounding counties, Broomfield County, North Denver and Northern Colorado
10. Describe in a few words the typical customers of your company.
Homeowners in Colorado.