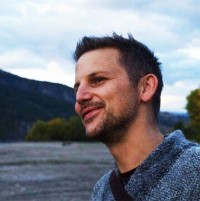 Personal Experience Questions
1. Please explain you day-to-day role at Squarelabz.

My role includes business development, strategy, clients' and partners' consulting. I think most of the leaders and businesses' founders are the first and foremost salespersons of their organization, and I like that role. At the strategy level, my role is to align our organization and solutions we provide with other companies' needs because we provide only tailor-made services. Consulting is also part of this day-to-day work, since my experience in the field allows me to provide commanding proficiency in various subjects, and to provide the level of analysis our customers need.

2. How did you arrive at Squarelabz?

I founded Squarelabz because for us, marketing RH and employer brand development is crucial for the recruitment process and teams' loyalty in the majority of business sectors, especially in the High Tech sector. As an expansion of EOTIM, a leading High Tech recruitment firm which I've been running for 16 years, Squarelabz is the innovative, and logical evolution of our business.

3. What motivates you most to achieve business success? Is your blueprint for success based, in some way, on role models? What's your source of inspiration?

What motivates me the most of in our business, is the ultimate success of our missions with our customers. For instance, when a High Tech company informs me that thanks to our actions, they doubled the number of recruited employees (especially spontaneous applications or co-optation) in only one year, it means that the bet is won, and nothing can motivate me more than that! My source of inspiration is my passion for my job.

Corporate Profile Questions
4. Who's Squarelabz (corporate profile)?

Squarelabz is an communication RH agency specializing in the development of corporate employer brand.

5. What makes Squarelabz different?

What really makes us different is our physical organization. Our HR communication and recruitment experts work in the same open space offices with the recruitment consulting teams of the leading recruitment firm EOTIM.
Why is it so, you ask?  Because the development of the employer brand is a major challenge for the human growth of companies, and therefore for their recruitment. Without this expertise, our communication specialists would not be as effective as they are, working hand-in-hand with recruiters on a daily basis. Thus, even when they do not work physically with our clients, they always stay in touch with those who have the highest interest in succeeding with employer brand development, which are the recruiters, managers and human resources experts.

6. What are your primary product and/or service offering?

Just as you check the quality of a restaurant on the internet before you go there to eat, candidates searching for job opportunities do the same before applying or going to a job interview. If a company is not attractive enough, its development will be limited. Our job at Squarelabz is to put companies and their human resources in the spotlight. Every company has advantages, working conditions, an atmosphere, some premises, an expertise, or a little something that makes it unique, especially for its own team .... On our side we put these forth to attract the best talents, those match the company in the most perfect, possible way! How do we do that? We work on optimizing and animating our clients' social networks, organizing HR and recruitment events, creating videos, recording teams testimonials, creating editorial or graphic communication content, and so forth. All this being the result of a very pragmatic strategy that we put in place together with the company's' management team.

7. What are your primary geographical markets?

France mainly, Paris and the whole country, and we are also present in Portugal where many companies try to attract French-speaking talents locally.

8. Who are Squarelabz customers?

Startups, SMBs, large groups from all sectors. As we deliver tailor-made solutions, we adapt to the size of the company, its needs, and budget. The aim is also to offer competitively priced solutions to support as many companies as possible from their initial development, as the startup stage. To name a few, we work with Vente Privée, Criteo, consulting groups like Ai3, and Eotim, and several other large industrial groups as well !

9. When did you get your first website online?

Our website has existed for 2 years, but we have completely redesigned it just 6 months ago, in order to clarify and specify our expertise in the best way.

10. How important the website is in contact generation?

Essential, as our website is our business card. As I said before, our customers have the same reflex we have when choosing a restaurant... We check on the internet, and the website is the first crucial showcase to display on the web.