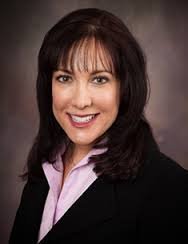 Personal Experience

Day-to-day Role
I am involved with Senior resources in Broward and Palm Beach County, participating in educational and networking events weekly.  I visit assisted, independent and Skilled Nursing facilities weekly as well.  I work directly with customers, learning about the needs of their loved ones and accompany them on community and home care home visits. 
Business motivations
I want to contribute to my community by doing something meaningful.  Finding long term care for your loved one doesn't have to be stressful, time consuming or difficult.
Source of inspiration
My family. They believe in me. I want to be successful so I can provide for them. 
Corporate Profile

Competitive differentiator
The services I provide are very personal. I want this process to be as stress free as possible. Leave all the details to me, I've got it covered.
Primary services
I offer senior assisted living services Palm Beach County including independent living, home care agencies, assisted living facilities, memory care and nursing care homes.
Primary geographical markets
Palm Beach County, Coral Springs, Parkland and Deerfield Beach.
Typical customers
Adult children, 50s-60s, with parents in their 80s-90s. Or spouses who are also care givers.