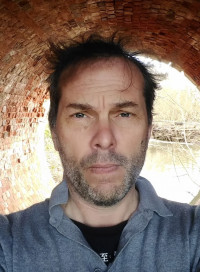 Digital Marketing with White Label Review Management: A Spotlight on Michel Leconte, CEO of SeoSamba
In the dynamic realm of digital marketing, software and franchising, Michel Leconte, the visionary CEO of SeoSamba is amongst the one you frequently hear. His remarkable journey from a burgeoning entrepreneur to a trailblazing industry leader is nothing short of inspiring. In this article, we delve into the life and achievements of the driving force behind SeoSamba and their groundbreaking white label review management software tool integrated seamlessly into their comprehensive marketing platform.
Early Beginnings and Entrepreneurial Fire
Michel Leconte's path to entrepreneurship commenced at a young age, fueled by an innate curiosity for technology and an unwavering passion for innovation. Hailing from France, he displayed an insatiable thirst for knowledge, leading him to pursue studies in computer science and business management. Arming himself with knowledge and a profound desire for challenges, Michel embarked on his entrepreneurial voyage in Germany and the U.S.
The Genesis of SeoSamba's Integrated Solution
Leconte's entrepreneurial spirit and profound technical acumen converged to birth SeoSamba, an avant-garde platform redefining how businesses manage their digital marketing endeavors. At its helm, Michel has steered SeoSamba to offering innovative solutions that empower businesses of all sizes to optimize their online presence.
Philosophy and Vision: Simplifying the Digital Landscape
In a recent interview, Michel Leconte shared profound insights into the guiding philosophy propelling SeoSamba's success. He accentuated the importance of simplicity and user-friendliness in digital marketing tools, asserting that "Technology should be an enabler, not a barrier." This vision forms the bedrock of SeoSamba's commitment to delivering cutting-edge solutions that are accessible and supremely effective, all thanks to their seamlessly integrated software that integrates a social media marketing management tool, an email marketing tool, a white label AI software, white label review management software and more, all backed up by a complete team of technologist, marketing services professionals and agency partners. 
Innovation and Agility: Staying Ahead of the Curve
One of Michel's most striking attributes is his foresight in anticipating industry trends and his ability to adapt swiftly. Under his stewardship, SeoSamba has consistently maintained its vanguard position by continually developing new features and integrations that cater to the evolving needs of its clients. This nimbleness has cemented SeoSamba's reputation as a trusted partner in a number of industries such as in the franchise marketing space, and the multi-site ecommerce as well as with other businesses keen on thriving in the ever-evolving digital landscape.
Thought Leadership and Community Engagement: Elevating the Industry
Beyond his role as CEO, Michel Leconte is celebrated as a thought leader in the digital marketing sphere. He actively participates in industry conferences, sharing his insights through articles and talks, and thereby contributing significantly to the growth and education of the community. His unwavering commitment to knowledge sharing exemplifies his dedication to elevating the industry as a whole.
Balancing Work and Life: The Fuel for Creativity
Despite his demanding role as the CEO of a leading tech company, Michel Leconte places immense importance on work-life balance. He relishes quality moments with his family and pursues personal interests beyond the corporate realm, which he believes enriches his creativity and inspires fresh ideas for SeoSamba.
Future Endeavors: A Glimpse into What Lies Ahead
As SeoSamba continues its global expansion, Michel Leconte remains steadfastly focused on the future. His vision for the company includes further innovations and strategic partnerships that will empower businesses worldwide to thrive in the digital age, all while leveraging the transformative potential of their white label review management software tool. With his unwavering dedication and entrepreneurial spirit, it's evident that Michel's journey is far from its conclusion.