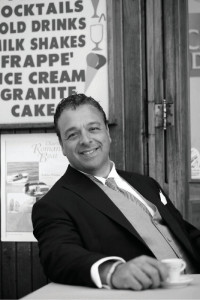 Please explain your day-to-day role at Russo's NY Pizza Franchise
As CEO I lead all operational aspects of my business, from sales and menu to the respect given to every employee and client. My main task is to maintain the freshest products. Also, I have an expert team that helps me to get success in my business, for instance, chefs, marketing team, financial department, etc.
How did you come up with the idea for your business?
During his childhood, I had a penchant for spending time in the kitchen and assisting with cooking. In 1978, my father launched Russo's Italian Restaurant, which swiftly gained popularity in the local community. Drawing upon the family's cherished recipe I decided to be an exclusive proprietor and chef for his initial eatery, Russo's Pizza, in the early 1980s.
What motivates you most to achieve business success?
This company is relatively new, and my aspiration is for our family recipe and business to thrive on a global scale. I take pleasure in collaborating with fellow individuals who share our values and objectives. Witnessing their achievements motivates me, understanding that success isn't solely measured by financial gains. It often translates into the freedom that comes with owning one's business, along with the capacity to pursue what truly matters. I currently find contentment in being the owner of a prosperous and thriving enterprise.
Is your blueprint for success based, in some way, on role models?
Yes, in some way. After all, as a child, I watched what my family cooked, and when I grew up, I began experimenting with fillings and sauce. But behind all this is our special family dough recipe, which I consider exemplary and unique. And of course, I looked at other entrepreneurs when creating their own businesses, who inspired me not to give up and to follow my dream.
What's your source of inspiration?
Everyone's source of inspiration is different and I am no exception. For me, such a source is financial stability, independence, and freedom of action. You are completely autonomous and can manage your time, and time is the most valuable resource.
Corporate Profile Questions
What makes the Russo's NY Pizza Franchise opportunity different?
Investing in a Russo's Pizzeria franchise provides you with access to thorough training programs and continuous support from the corporate office. Our well-structured training ensures you acquire the essential knowledge and skills needed to operate a prosperous pizza business. From managing operations to implementing effective marketing strategies, you can depend on our expertise and guidance to tackle challenges and enhance your chances of achieving success. We don't believe in the one-size-fits-all approach, which is why we offer 3 different restaurant concepts to choose from, including the simplest pizza delivery design, a casual dining design, and a full-service concept.
What is your unique value proposition?
Our concept is New York-style pizza. So, it's an American Italian-style pizza, which is very unique and different, which you don't get in Europe. The Italian pizzas are different to New York-style pizza, it's more Neapolitan style whereas New York is thinner, it's crispier and it travels well. Also, Russo's New York Pizzeria & Italian Kitchen has perfected our recipes, ingredients, and cooking methods, guaranteeing uniformity, and the best quality at every franchise location.
What kind of profiles have Russo's NY Pizza Franchise franchisees?
Here's what we'll be looking for in our new family member:
Strong credit history.
Demonstrated expertise in business development.
Capability to operate independently under the Russo's brand.
Positive reputation within the local community.