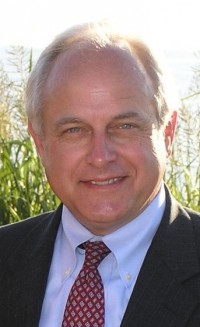 Please explain your day-to-day role at MiCORE:
A typical day in the office involves a lot of my time listening to ideas and issues and promoting a dialog with my team. Communication is key to our business and our goal is to operate in a state of continuous improvement. It always helps to resolve our roadblocks and refine our strategy through collaboration. We have built our Oracle professional services company around having experts in a variety of disciplines, and find that the different perspectives make for bright and energetic discussions.
I also really enjoy going on calls and visiting with current and potential clients, so that is a big part of my routine. Relationships matter here, both internal and external, and I like being in the middle of that.
Operationally I'm immersed in coordinating the financial aspects of our company. We started and built a successful business in the worst economy our country has seen since the Great Depression. Our financial stability and growth can be attributed to careful planning, tough decisions that Kent and I have made with our fellow stakeholders and advisors, followed by flawless execution.
How did you arrive at MiCORE Solutions:
Kent and I worked together for years at Oracle. Together we helped create the install base of Oracle products we service today. We spent years talking about starting our own company... and now here we are. We knew our individual skills and styles were vey complimentary. We knew we could attract top-level talent based on our reputations and connections, and believed the market needed an alternative to Oracle consulting. Thus, the premise for MiCORE Solutions was developed.
What motivates you most to achieve business success? Is your blueprint for success based, in some way on role models? What's your source of inspiration?
My personal drive to succeed is the same drive that has been a part of me since I was a young man. My father played a big role in shaping my goal based outlook and my understanding that leaders lead from the front. This translates directly to the culture we have created and invested in here at MiCORE. I have borrowed other aspects of qualities I have admired and seen work over the years from leaders I have worked with, assimilating them in to my own personal style.
Who is MiCORE Solutions?
First and foremost we are a transformational company. We solve customer technology problems using a combination of proven techniques and innovative processes. Our mission is to deliver the best services for a fair price creating high value.
What makes MiCORE Solutions Different?
I believe our leadership team really differentiates us. Living our slogan of "Deeds Not Words" every moment of every day is a big part of who we are and the message we communicate both internally and to our customers. This motto is about leadership, and our desire to exceed expectations. The personal brands of these folks enable MiCORE to attract and retain the best and the brightest resources in the markets we serve, and that facilitates delivering the best possible solutions to our customers.
What are your primary products or service offerings?
MiCORE's focus is on the Oracle Technology Stack, we do a great deal through our remote managed Oracle services offerings, which is to say, remotely managing and optimizing Oracle databases for companies of varying size and industries. We also provide strategic planning services, project consulting, licensing as well as planning and management services around cloud technologies.
What are you primary geographic markets?
Most of our current clients and interests are located in the Mid Atlantic Region of the United States, however we have worked with companies in the UK and other locations not quite so close to our headquarters in Northern Virginia.
Who are MiCORE Solutions' customers?
For managed services we typically work with small to medium business with smaller IT staffs, however in our project based services we serve three markets: managed services clients in need of an upgrade or enhancement, medium to larger commercial accounts, and public sector agencies.
When did you get your first website?
In April 2008, it was primarily an electronic billboard, typical for a small organization. As we have grown we've gone through multiple cycles to improve and revitalize our site and more clearly communicate our message and capabilities.
How important is your website to generate sales leads?
Our website's role is critical; it contributes to our growth in a number of ways. Not only do we hope to generate new sales leads through our online messaging, we also expect to provide a resource through which we communicate our accomplishments and news across the technology consulting industry.