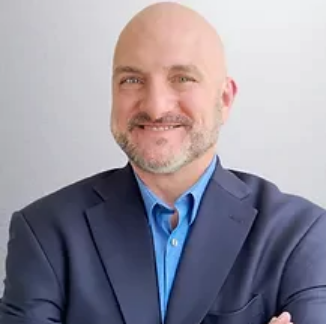 Please explain your day-to-day role at Cedar Solutions
I am the President of US Operations, I oversee, both the sales and account management team in the US, and I am in constant contact with our CEO, Tina Habib who is based in Beirut, Lebanon.
How did you come up with the idea for your business? 
Two of the founders, Tina and Anthony Habib, originally hail from Lebanon. Presently, Tina resides north of Beirut, while Anthony is located in Brazil.

Lebanon has faced substantial challenges, particularly since 2019, as its economy has been gripped by a prolonged downturn that was further intensified by the global impact of the COVID-19 pandemic.

In light of this severe economic situation, a significant number of Lebanese professionals find themselves either underemployed or unemployed. The collective sentiment among us all is that through the establishment of Cedar Solutions, we can make a meaningful contribution by connecting these professionals with businesses in the United States that can make use of their skills and expertise.

What motivates you most to achieve business success?
I understand that this might come across as cliché, but a significant driving force for me is creating situations where every party involved achieves success. It's evident that numerous scenarios involve one party being exploited by another, and addressing this has consistently fueled my determination. This aspect has always been a driving factor for me, particularly in this phase of my career. Whether it's my role in leading Cedar Solutions or my involvement in various other projects I consult on or engage with, fostering equitable outcomes remains at the heart of my motivation.

Is the blueprint for success based, in some way, on role models?
When we initially delved into this concept, no one particular role model was mentioned. As for myself (though it might have influenced me on a subconscious level), I've held an admiration for Bill Gates due to his post Microsoft philanthropic endeavors spanning the globe. While acknowledging that our situations aren't directly comparable, I take immense pride in my daily pursuits and their contribution to supporting those who require assistance from individuals fortunate enough to offer it.
What's your source of inspiration?
The concept of Cedar Solutions originated organically from a casual discussion between the four of us that at some point pivoted to the current state of the economy in Lebanon. This led to the creation of Cedar Solutions.

We strongly believed, and continue to believe, that by harnessing our collective network and synergizing our diverse areas of expertise, we could effectively realize the mission and vision of Cedar Solutions.
Corporate Profile Questions
What makes Cedar Solutions different?
The combined years of experience is nearly 100 years. All four of the executives are highly educated and bring a variety of skills that complete each other to ensure this is a success.  
Alex has a law degree from the U. of Miami, and has been in corporate law in Silicon Valley, and has since gone on to found two cell tower companies in Brazil.  
Jordan has a MBA from the U of Miami in Marketing and Finance. He began his career with AT&T, and worked with F500 companies for 15 years, before switching into the world of software startups, as an executive overseeing Sales Marketing in these Firms. 
Tina has a PhD in Digital Marketing and was awarded with a prestigious Fulbright Scholarship, where she studied at the University of Illinois. 
Anthony has lived and worked around the world in as an entrepreneur. He has lived in Australia, the US, Brazil Europe, and the Middle East. His experience and worldwide network are second to none. 
The combination of all four of us, gives our clients the confidence that we will be help them achieve theory goals, and at the same time help those professionals in Lebanon. This is what makes us different.
What is your primary service offering?
We provide legal staff from small to medium size law firms on the east coast of the U.S. Positions we fill are Paralegal, Legal Admins, and Executive Admins.
Who are Cedar Solutions customers?
SMB law firms from 1 to 250 employees on the East Coast of the US.