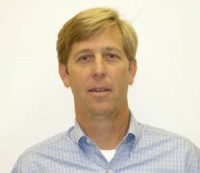 Please explain you day-to-day role at Sysarc.
Tim Brennan is the CEO of SysArc and his primary roles are to hire and retain top talent, perform new business development through strategic relationships and principle-led selling and to set the strategic plans to achieve the revenue and profit goals of the firm.
How did you arrive at Sysarc?
Mr. Brennan founded SysArc in 2004. This is the second IT company Mr. Brennan has bootstrapped in his 30 years in the technology industry, all of which has been spent in the Washington, DC area.
What motivates you most to achieve business success? Is your blueprint for success based, in some way, on role models? What's your source of inspiration?
There are several motivating factor including being very competitive and wanting to win, a strong desire to continuously improve something, building something lasting from scratch and having some fun while we are at it. My blueprint for success is based on hard work and realizing that every day is a chance to learn and improve. I read a lot of business books and rely on industry consultants and peers to help develop the blueprints and then execute as best we can.
Who's Sysarc (corporate profile)?
SysArc is a best-in-class IT Services company that focuses on helping small businesses (25-250 employees) reduce their costs to manage and maintain the computer systems in their organizations. SysArc provides an alternative to hiring full-time IT staff by outsourcing the day to day operations to a local support team of experts.
What makes Sysarc different?
SysArc has a unique team-based approach and flat-fee pricing model for unlimited support that sets us apart. We are also focused on improving our service delivery model every day to become the #1 MSP in the region in terms of customer service.
What are your primary product and/or service offering?
The primary service offering is the SysArc Managed IT Services plan the provides unlimited IT Support for one flat fee per month and is based on the number of users/endpoints the customer requires support for. We also have a Professional Services and Consulting Practice that focuses on design and implementation services for all types of network infrastructure projects.
What are your primary geographical markets?
In 2012, SysArc is servicing the Washington, DC Metro region.
Who are Sysarc' customers?
Our customers are commercial organizations with 20-250 users that are looking to leverage their investment in technology. They are in many industries including Associations, Legal, Government Contracting, Accounting, Professional Services and Technology. Most of our customers have some significant presence in the DC area but may have offices we support around the globe.
When did you get your first website online?
2004
How important is your website to generate sales leads?
It is an important part of our marketing strategy that we combine with telemarketing and center of influence (COI) marketing.