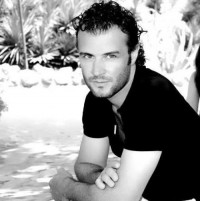 1. Explain, please, what's your everyday role in BioArtConcept.
Expert in bio fireplace, cheminées bio ethanol and electrical 3D, we help our clients with their project to set up a fireplace by offering them the best brands for the best price.
2. How did you come to the idea of BioArtConcept?
In my childhood I loved the fireplace at my parents' house, and the cheminee ethanol, was THE solution to equip my own apartment. Then it seemed clear that I should open the shop to  make other people who didn't know about bio fireplace enjoy it too.
3. What helps you most of all to achieve success of the company?
Ethanol fireplace is a special product to sell because it's not a necessity but a pleasure...for me the success is not a turnover, but a happy equipped client.
4. What's your source of inspiration?
Sharing.
5.  What is BioArtConcept (company profile ) ?
Expert in bio fireplace, 2 show room, in Nice and in Cannes, and the website www.bioartconcept.com
Also 2 show room where you can discover the customized artworks made by a brilliant artist. You can also find it here www.youpopart.com
6. What makes BioArtConcept different?
Advice, experience, price, service, all together. 
7. What are your main products and/or service offers?
Built-in bioethanol fireplace.
8. What are your biggest geographic markets?
Paris, PACA.
9. Who are the clients of BioArtConcept ?
Affluent individuals.
10. When did you launch your first website?
2007.
11. How important the website is in contact generation?
Highly important.