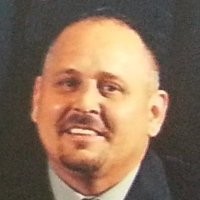 Please explain your day-to-day role at Cool Roofing Systems, Inc.
As a CEO, I oversee operations, advise to every department, supervise major projects, and lead the company's direction.

What motivates you most to achieve business success? Is your blueprint for success based, in some way, on role models? What's your source of inspiration?
I believe in excellence and quality and they are the pathway to success. Excellence brings the best of people and quality demands the best products. And only by practicing what I preach, others can follow.
Who's Cool Roofing Systems, Inc. ?
Cool Roofing Systems, Inc. is a close knit group of experienced roofers who strive for roofing excellence by providing the best services in every stage of the projects. Our commercial roofing company focuses on bringing the cool roof benefits to customers who can enjoy the quality and energy saving for years to come.
What makes it different?
There are many good roofing companies around, but what separates us from others is our commitment to excellence and quality in the whole process. From the beginning, our estimate is unbiased. In the job, work quality of our commercial roofing contractors is unsurpassed. At the end, we inspect and guarantee our work. In addition, our warranty is backed by manufacturers' warranties. In every step, we strive for excellence. We treat every roof like it is our own roof.
What are your primary product and/or service offering?
We offer full roofing services to government, commercial, industrial and residential sectors, including design/build, roof repair & preventive maintenance. We are experienced in every type of roof available in the market: Metal roofing, Membrane, Fluid-applied, Coating, Shingles, Tiles, Low Slope Flat Roof, Steep Slope, and BUR. Our Emergency Leak Repair is guaranteed. We also offer Annual Maintenance Program to help customers to maintain their roofs.
What are your primary geographical markets?
We focus primarily in the west, but we service nationwide. We have done projects as far as East coast while our main focus are in western states, like California, Oregon, Washington, Nevada, Hawaii, Arizona, and Texas.
Who are Cool Roofing Systems, Inc.'s customers?
Our main customer group comes from government, commercial and industrial and the vast majority of our work is with repeat customers. They can be business owners, property managers, facility managers, etc.
When did you get your first website online?
Our website was up in 2006.
How important is your website to generate sales leads?
The website generates some sales leads but that is not our main source at this time.