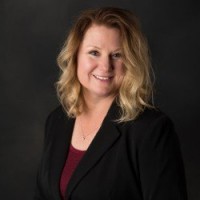 Personal Experience
Day-to-day Role
I help families in time of transitions with their loved one. I help bring peace, resources, answers, to save time and reduce stress for families. Many families I work with have a parent, or family member that is no longer safe in their own home. I meet with the family and help them find the best senior living option to meet their needs. Sometimes this may be assisted living in North Denver, memory care, home care, independent living or skilled nursing. I personally have researched all the facilities and keep abreast of all state inspections. For more complex situations I help them through our Geriatric care consulting program. This can be help with vital conversations within the family, medicaid placements, connecting the family to valuable resources, visiting a family member when no family members are in town, and many more situations. Whatever the needs and concerns may be, we create a plan customized to suit each family's unique situation.
Experience before entering the company
I always knew I wanted to work as an advocate for seniors. When I had to help a family member with care and placement, I saw how hard it was on our family. After learning about Senior Care Authority I knew that is where I could make a difference. I could help guide families and save them time, reduce stress, at a time when they are completely overwhelmed.
Business motivations
To me it is about helping the family, the business success follows.
Success blueprint
My mother taught me that actions speak louder than words. I know that if I do the best I can for my clients, they will refer others that are in need of help.
Source of inspiration
My children are my inspiration. I know my children are watching me, and it motivates me to work hard and teach them about empathy and helping others.
Corporate Profile

Corporate Profile
Senior Care Authority™ will provide you the guidance concerning your loved one including finding the best places to live, receiving the proper care and navigating through a complex health care system.
Senior Placement Service: making the right care decision for your loved one can be a daunting task filled with stress, tension and pressure. There are many assisted living and care options to choose from and the terminology is often unfamiliar but Senior Care Authority™ will make the process smoother and easier to help you make an informed decision. Our national team of Senior Care Advisors has spent countless hours inspecting locations, including mid-larger size communities as well as smaller, residential care homes, meeting the staff and reviewing state reports to advise you of any citations that may have been issued against a particular location.
A Senior Care North Denver Advisor will meet personally with you to discuss various options and will accompany you on visits to locations to ensure all your questions are answered.We provide options to only the best and the hallmark of our service commitment is that we are by your side every step of the way. We would be happy to put you in contact with an advisor in your area who will provide you with expert advice on any of the assisted living locations listed in the directory.
ElderCare Consulting: sometimes our families just need more help with challenging transitions and decision-making. This may include facilitating essential conversations between family members, home care agency or caregiver selection, connections to valuable resources or regular visitations with a loved one providing "peace of mind" to family members when they are unable to visit themselves. It can be comforting to have someone partner with you who is outside the emotional landscape of the family, doing research, talking to providers, organizing paperwork, or finding those "needle in a haystack" resources. A go-to person you can turn to when things get overwhelming. Whatever the need, we can customize a program for your family.
Competitive differentiator
All of our Franchisees are Certified Senior Advisors.  We are with the families every step of the way.  We start with a full assessment, personally accompany families on all tours of communities, assist in negotiation and offer ongoing support.
Primary services
We offer Senior Placement and Geriatric Care Consulting
Primary geographical markets
Jefferson County, Adams County, Broomfield County.  I also can assist in Boulder County, Larimer County and Weld County.
Typical customers
My typical customers are adult children (aged 40-70) concerned for their parents who are no longer safe at home.