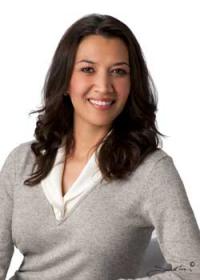 1. Please explain your day-to-day role at Ascent Audiology & Hearing
As owner and CEO, I oversee the operation of our 6 offices in the Washington, DC Metro Area. As a Doctor of Audiology, I offer personalized hearing air services, utilizing an evidence-based, patient-centered approach, with a focus on diagnosing, evaluating, treating and preventing hearing disorders. I provide individualized care and treatment options for the entire spectrum of hearing disorders while dedicating time to educate patients and ensure their success with the most technologically advanced hearing solutions and tinnitus management. 

2. How did you arrive at Ascent Audiology & Hearing?
I have served as a clinical audiologist for over 18 years with audiology experience in hospitals, retail dispensing offices, ENT offices, and corporate retail management, along with serving on the Maryland State Board of Audiologists and Hearing Aid Dispensers. My vast experience has prepared me to open up a private practice with the goal of leading a dynamic group of Board Certified Audiologists, offering compassionate and professional hearing care services to patients with hearing loss as well as those suffering from tinnitus. 

3. What motivates you most to achieve business success? Is your blueprint for success based, in some way, on role models? What's you source of inspiration?
My main source of inspiration and motivation is helping people improve their hearing and enhance their quality of life. I know at the end of each day that I have helped to improve my patients' lives in a very significant way, and for me there is no greater inspiration. My business success comes from servicing my patients with unparalleled, individualized customer service and support. Excellent service generates a generous number of referrals, which has helped us achieve our success.
4. Who's Ascent Audiology & Hearing (corporate profile)?
We are Washington, DC Metro Area's preferred health care provider for hearing wellness, offering a complete range of audiology services to accommodate all hearing needs. We provide state-of-the-art technology solutions tailored to each patient's unique hearing needs and lifestyle. At Ascent Audiology & Hearing, we share a passion for helping our patients hear better and a commitment to provide exceptional service and support. We are a top rated audiology practice, winner of Angie's List Super Service Award and named Washingtonian's Top Doctor for Audiology. When you visit Ascent Audiology & Hearing, you benefit from our experience, exceptional service and care. Our efforts result in a positive, measurable improvement in our patients' quality of life.

5. What makes Ascent Audiology different?
What sets us apart is our years of experience and our exceptional service and support. We specialize in hearing treatment and rehabilitation, and have decades of experience testing, diagnosing, and treating hearing disorders, as well as selecting and fitting customized hearing solutions for our patients based on their individual needs, lifestyle and budget. Unlike eye glasses, hearing aids require adjustment and fine-tuning. As the brain adapts to new sounds, the devices often require further adjustments to deliver optimal sound quality and clarity. The effectiveness of those adjustments improves with experience, and our team has decades of experience and vast expertise in fitting and adjusting hearing devices.
We believe that our genuine care for our patients' hearing and our commitment to superior customer service brought the honors of being named Washingtonian's Top Doctor (Audiologist) and receiving the Super Service Award from Angie's List.  We are a cutting-edge practice with solution-driven treatments and superior service and after-care support.

6. What are your primary product and/or service offering?
State-of-the-art hearing technology and tinnitus management with sound therapy.

7. What are your primary geographical markets?
Washington, DC Metropolitan Area (Northern Virginia & Maryland).

8. Who are Ascent Audiology's customers?
Anyone who may be experiencing hearing difficulties or trouble understanding speech – especially in noisy environments, groups, on TV or on the phone. We also provide evaluations and treatment for people suffering from tinnitus, or ringing in the ears, as well as people needing hearing protection devices and custom earmolds, such as sportsmen, musicians, newscasters and security personnel. Our patients come from all walks of life; young and old, still in school, working or retired, people working in trades, traditional professions, government employees, etc. Our practice covers a broad spectrum.

9. When did you get your first website online?
About a year ago. 

10. How important is your website to generate sales leads?
It is critical to our business exposure and success. Through our website we try to educate our visitors about hearing loss, tinnitus and hearing protection, and provide resources and support for those who wear hearing aids.